Antidepressants May DOUBLE Risk of Suicide and Aggression in Young People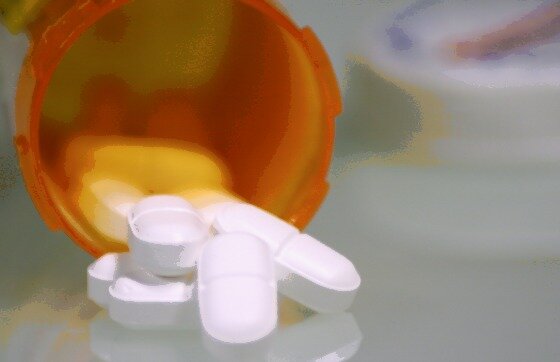 Yet another study has revealed disturbing information about antidepressants.
According to the findings of new research published in The BMJ, the risk of aggression and suicide in children and adolescents associated with the five most commonly prescribed antidepressants is higher than previously realized – MUCH higher.
The fact that antidepressant use can increase the risk of suicide and aggressive (or even violent) behavior isn't new information, but the new study strongly suggests that the risk is DOUBLED.
But because the clinical trials that evaluate antidepressants are poorly designed and findings are often misreported in published articles, the true risk for serious harms (including deaths, aggression, akathisia, and suicidal thoughts and attempts) for children, adolescents, and adults remains unknown.
Recent reports have revealed that important data about the safety of these drugs -especially their risks for children and adolescents – has been withheld from the medical community and the public.
****
Selective serotonin reuptake inhibitors antidepressants (SSRIs) and serotonin-norepinephrine reuptake inhibitors (SNRIs) are the most commonly prescribed drugs for depression.
For the new study, a team of researchers from Denmark carried out a systematic review and meta-analysis of 68 clinical study reports of 70 trials with 18,526 patients to examine use of antidepressants and associated serious harms.
These included deaths, suicidal thoughts and attempts as well as aggression and akathisia, a form of restlessness that may increase suicide and violence.
They examined double blind placebo controlled trials that contained patient narratives or individual patient listings of associated harms.
The researchers analyzed clinical study reports that were prepared by pharmaceutical companies for market authorization and summary trial reports, because harms associated with antidepressants are often not included in published trial reports.
In adults, they found no significant associations between antidepressants and suicide and aggression, but in children and adolescents, there was a novel finding: there was a doubling of risk for aggression and suicides.
This study has shown there are limitations in trials, not only in design, but also in reporting of clinical study reports, which may have lead to "serious under-estimation of the harms," write the authors.
They compared the results from the clinical study reports with data from individual patient listings or narratives of adverse effects. This revealed misclassification of deaths and suicidal events in people taking antidepressants.
For example, four deaths were misreported by a pharmaceutical company, in all cases favoring the antidepressant, and more than half of the suicide attempts and suicidal ideation, for example, were coded as "emotional lability" or "worsening of depression."
In the Eli Lilly summary trial reports, almost all deaths were noted, but suicidal attempts were missing in 90% of instances, and information on other outcomes was incomplete. The study authors said these were "even more unreliable than we previously suspected."
Clinical study reports for antidepressants duloxetine, fluoxetine, paroxetine, sertraline and venlafaxine were obtained from regulatory agencies in the UK and Europe. Summary trial reports for duloxetine and fluoxetine were taken from the drug company Eli Lilly's website.
However, clinical study reports could not be obtained for all trials and all antidepressants, and individual listings of adverse outcomes for all patients were available for only 32 trials.
"The true risk for serious harms is still unknown [because] the low incidence of these rare events, and the poor design and reporting of the trials, makes it difficult to get accurate effect estimates," they explain.
They recommend "minimal use of antidepressants in children, adolescents, and young adults, as the serious harms seem to be greater, and as their effect seems to be below what is clinically relevant," and suggest alternative treatments such as exercise or psychotherapy.
They also call for the need to identify "hidden information in clinical study reports to form a more accurate view of the benefits and harms of drugs."
Joanna Moncrieff, a psychiatrist and researcher at University College London who was not involved in the study, agreed that "regulators and the public need access to more comprehensive and reliable data," and that clinical study reports "are likely to underestimate the extent of drug related harms."
[This study] confirms that the full degree of harm of antidepressants is not reported. They are not reported in the published literature, we know that—and it appears that they are not properly reported in clinical study reports that go to the regulators and form the basis of decisions about licensing.
Over half the clinical study reports had no individual patient listings and "this begs the question of how many more adverse events would have been revealed if [these] were available for all trials, and raises concerns why this information is allowed to be withheld," the researchers wrote.
Tarang Sharma, a PhD student at Cochrane and lead author of the study, said of the findings:
We found that a lot of the appendices were often only available upon request to the authorities, and the authorities had never requested them. I'm actually kind of scared about how bad the actual situation would be if we had the complete data.
Sharma was surprised by the extent to which serious side-effects were downplayed by the companies:
It's been actually quite shocking to me to see this kind of stuff. What they are doing is wrong. They give a very inaccurate picture of what the true harms [side-effects] are.

You cannot really trust them that much because they are really often exaggerating the benefits and the harms are minimized. I was quite disturbed actually. It did not expect it to be that bad.
This study adds to the growing body of disturbing findings associated with antidepressant research:
Last year, during a major reanalysis of Study 329 (a 2001 clinical trial of Paxil funded by drug manufacturer GlaxoSmithKline), a group of independent researchers uncovered exaggerated efficacy and undisclosed harm to adolescents.
A study found that research studies for new antidepressant medications do not evaluate the effectiveness of the drugs on the general population.It was discovered that the inclusion/exclusion criteria for antidepressant efficacy studies (AETs) have narrowed so much over the past five years that most patients are excluded. In other words, the results of the trials may not be applicable to most of us.
Research found that taking certain antidepressants for depression is linked to a heightened risk of subsequent mania and bipolar disorder. The strongest association seemed to be for serotonin reuptake inhibitors (SSRIs), and the serotonin-norepinephrine reuptake inhibitor (SNRI) antidepressant venlafaxine, according to the analysis.
Another study showed that using antidepressants during pregnancy, specifically selective serotonin reuptake inhibitors (SSRIs), greatly increases the risk of autism.
A study on adolescents with depression revealed some disturbing information: in many cases, follow-up care is inadequate. A significant number of those adolescents were prescribed antidepressant medication, and did not have any documented follow-up care for several months.
A recent study found that diagnostic checklists for depression are inadequate. IN a large-scale quantitative study, researchers found that some symptoms play a much bigger role than others in driving depression, and that the symptoms listed in DSM may not be the most useful ones.
Pharmaceutical industry influence is known to permeate research. Drug studies have long been known to be flawed, mainly because testing is conducted by the very entities that stand to profit from sales of the medications – the drug manufacturers.
Antidepressant medications are proving to be more harmful than beneficial in many cases. Some studies show the drugs aren't always helpful, and often do more harm than good.
Perhaps it is time to seriously reassess how we diagnose and treat depression, especially in children and adolescents.
****
For more information on depression, antidepressants, and alternative treatment options, please read Everything You Need to Know About Depression.
Related Reading
Antidepressants Linked to Violent Behavior in Young People, Study Shows
Disturbing Truth About Paxil Revealed: Drug Is NOT Safe for Teens
Inflammation "Fans the Flames" of Depression, Study Says